Promotional Products, Branded Merchandise & Corporate Gifts
Lowest price guarantee
Free shipping
Free Samples
Free Artwork
20 years experience
We work with some of Australia's best brands & companies
Customer Ratings & Reviews
Read reviews from real Brandconnect customers!
Don't listen to us

Loved the Notebooks

Product: Design Your Own Notebook! - SEA

The custom designed and printed Notebooks turned out great. Everybody in the office loves them.

Sally - 13/07/2022

Great idea for an exclusive gift

Product: Paddle Bat & Ball Set

Cool product but i just wish our logo filled the space better as it's only in the centre quarter of the paddle. There were time constraints at play which may explain the size, but otherwise they're super popular with clients and a unique corporate gift.

Ebony - Feb 2022

5 stars





Reach Further with Promotional Products Australia
Promotional merchandise is more than a form of advertising because it is tangible, physical and if done right – very cool. Unlike the ocean of digital advertising we are subjected to everyday, nothing gets noticed like a well-designed custom hoodie, the latest tech gadget or designer drink bottle. We all love merch and Brandconnect are the people to reach when it comes to expert branding advice for your promotional products.
Branded merchandise can extend your brands reach as it takes your company's voice and places it directly into your customers homes, workplaces or places of leisure. Brandconnect understands this more than any other corporate merchandise company. We don't just supply branded products, we extend your marketing reach by ensuring the right promotional gift brings a smile to your customer's face whilst meeting your budget expectations. After all, who doesn't love receiving a practical and stylish gift?
Corporate Gifts
Corporate gifts have become an essential part of the advertising mix. Today's leading brands, celebrities, blockbuster movies or fast-food chains all sell or use branded business merchandise to extend their reach. Even Elon Musk has his Collectible Cyberwhistle selling for a hefty US$50.
Corporate Gifts work! They are used to create goodwill with clients, target prospects, create brand awareness as a giveaway or even generate revenue when sold as merchandise at trade shows or festivals. But how do you stand out from the crowd and select the right promotional items that are going to work for your brand? With over 100,000 promo products available in Australia there is a lot of choice. The best place to start is by engaging a branded merchandise professional who will take time to understand your brief and use a mixture of technology and experience to recommend the right promotional product for your brand and budget. With over 25 years of promotional marketing experience, Brandconnect can take your brand further.
Let our innovative promotional merchandise solutions help you with:
Brand awareness campaigns
Corporate and executive business gifts
Direct mail campaigns
Sales promotions
Advertising giveaways
Product launches
Staff recognition and incentive programs
Recruitment programs
Grow Your Tribe with Promotional Merchandise
Promotional gifts were once solely intended to give to customers. Now the industry has grown into a merchandise industry that creates loyalty, brand growth, promotes causes or connects people. Merchandise is more than just branding a product with a logo. It is tangible, a style, a feeling, a symbol, an emotion all wrapped into one. Merch is now used to unite the team, grow the tribe and create loyalty to a companies culture. In today's working from home world, businesses need more than ever to connect with their tribe. Branded Hoodies printed with your logo, Personalised Notebooks, Promotional Pens, Printed Bags, Custom Tech Items and Reusable Coffee Cups in the office or when used at home connect people to the tribe.
Being useful means being used
It's about great design as much as the merchandise
Packaging turns your merchandise into a retail product and allows extra messaging to be added for extra impact.
Choose products suited to your audience' we have the ideas and products your tribe will want to use/wear inside and outside of work.
Supporting the Environment with Eco Friendly Promotional Products
Brandconnect proudly supports the planting of trees via the Ecologi tree planting program . Our sustainability goals are to become a climate positive workforce and low carbon business. We are planting 25 trees for every order over $2500. Find Out More
Our forest total is show below, and click on the image to find our more about our forest!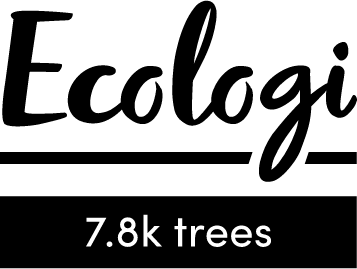 We also include a wide range of eco friendly promotional products in our range. Growing this eco range is important to us including more recycled, reusable and sustainable company gifts.
We'd love to help you with your branded merchandise.
Brandconnect has grown to become one of the most trusted names in promotional products and personalised merchandise in Australia – your go to promotional products supplier. Are you tired of ordering branded products and corporate gifts online that don't meet your expectations upon delivery? That is not the case with Brandconnect. As Australia's trusted provider of branded promotions and corporate branded merchandise throughout Australia, we only offer the very best and budget-friendly promotional goods to make a lasting impression. It is why the biggest Australian brands and companies have chosen to work with us time and time again for more than two decades. Being a seasoned player in the business, Brandconnect has an unrivaled knowledge of promo products and corporate promotional products. Our brand guardians have curated our extensive collection of over 10,000 promotional products that are guaranteed to be powerful and effective for all marketing needs. Brandconnect has been a member of APPA (Australasian Promotional Products Association) for over 20 years.
Give us a call 08 9328 6400 or get in touch and we'll walk you through the process of selecting and creating a great promotional merchandise range just right for you. We have production facilities for our promotional product range across Australia including Sydney, Melbourne, Brisbane, Canberra, Adelaide and Perth, and with free shipping to all metro areas we have no hidden nasty surprises.
Brandconnect
Merchandise you can reach for……………………